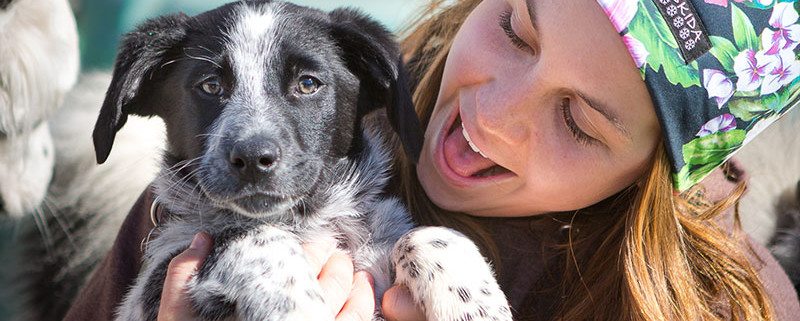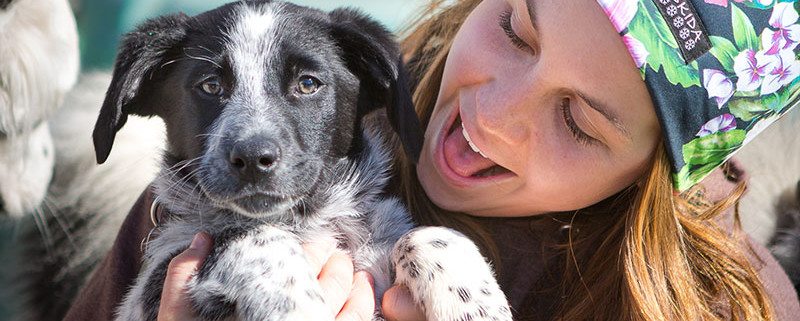 Congratulations on bringing a new puppy into your life! If your goal is have a happy, well-behaved adult dog that can accompany you wherever you go for years to come, then early puppy training and socialization is the MOST important thing you can do. Socialization is the process of introducing your puppy to the world in a way that will help him be confident and unafraid of the people, places, and things he'll encounter throughout his life. The most critical socialization window begins at 3 weeks of age and is generally considered closed by 18 weeks.
Socialization is a time-sensitive procedure. It is much easier and more beneficial to create positive experiences with novel people and situations during puppyhood than it is with a mature dog. Socialization is more than just introducing your dog to new people and new dogs, it also includes body handling, new places, new surfaces, new things, new sounds etc. It is also imperative that you pair treats and happy talk with all exposures to make POSITIVE associations, and prevent fear from developing.
(Due to covid-19  until further notice Puppy Socials Tuesdays 6-7 pm is suspended!!!)
For puppies under 20 weeks old and who have at minimum their first round of puppy vaccinations. The focus of puppy socials is to build social skills and prevent behavior problems, all under the supervision of our trainer Eva Perrigo.  For further questions please call DogJax at (307) 733-3647 or email at info@dogjax.com
Did we mention…
FREE
Socialization with Other Puppies
Trainer Supervised
Owners Participate
Happy, Confident, Well-Adjusted Puppies
Avoid behavior problems before they start!